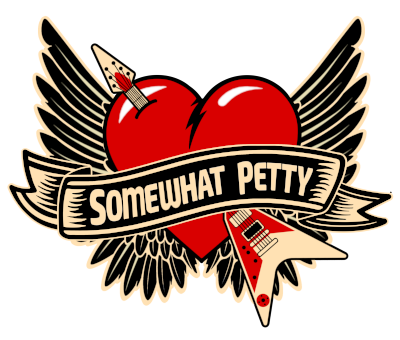 Somewhat Petty is an Asheville-based tribute band playing the best of rock icon, Tom Petty, and of course the Heartbreakers with some Traveling Wilburys thrown in for good measure. Somewhat Petty is comprised of 6 local musicians, all with one common goal: playing great rock music everyone loves - 40 years of Tom Petty & company. Somewhat Petty is: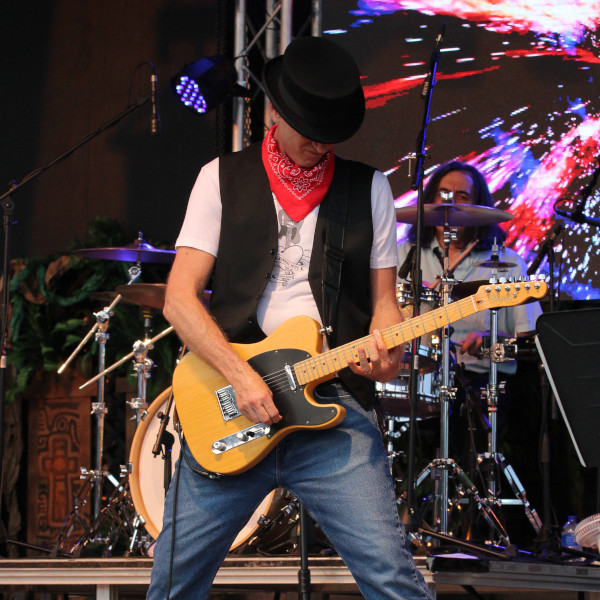 Damon Goldman
Lead Vocals,
Guitar
In the mid 60s, 70s and 80s, Damon grew up listening to the radio, all the time, and fell in love with rock music...especially, the drums. Wanting a career in music, he pursued an Associate in Arts degree as a percussion major.
He then decided to keep his passion as a hobby and made a successful career in real estate with his best friend, wife and partner, Gaia. Two kids later, Damon realized he also had a deep passion for singing and playing guitar and set out to create a band, and...in 2016, Somewhat Petty was born!
Dan Charlson
Bass Guitar,
Vocals
Dan learned how to play the bass as part of a trio accompanying his high school's choral jazz group in northern Minnesota. He dabbled with the school's 4-track recording deck at the time, but fortunately those tapes are lost to the ages.

After seeing a "bassist wanted" post on Craigslist, his wife urged him to respond, and following a grueling series of auditions, he joined Somewhat Petty in February 2017.

When not working or playing music, Dan spends time fixing broken classic BMWs.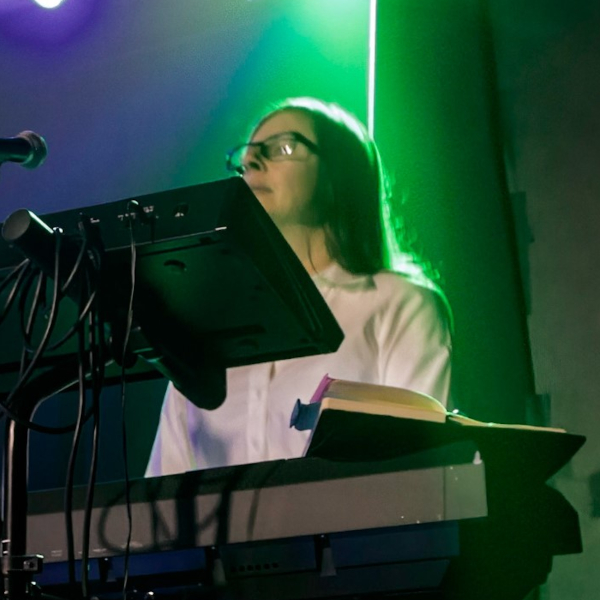 Tracy Levi
Keyboards,
Percussion,
Vocals
Hailing from Miami, FL, Tracy started playing piano at the age of 7, and has never stopped. During middle and high school, she provided piano accompaniment to the school chorus.
She attended the University of Florida, in Gainesville. Rumor has it she lived in a home once occupied by the man himself, Tom Petty. While classically trained, two of her major influences are Billy Joel and Elton John. She is one of the two founding members of Somewhat Petty when it formed in 2016.
Tracy, her husband, Len, and their children moved to Asheville in 2014.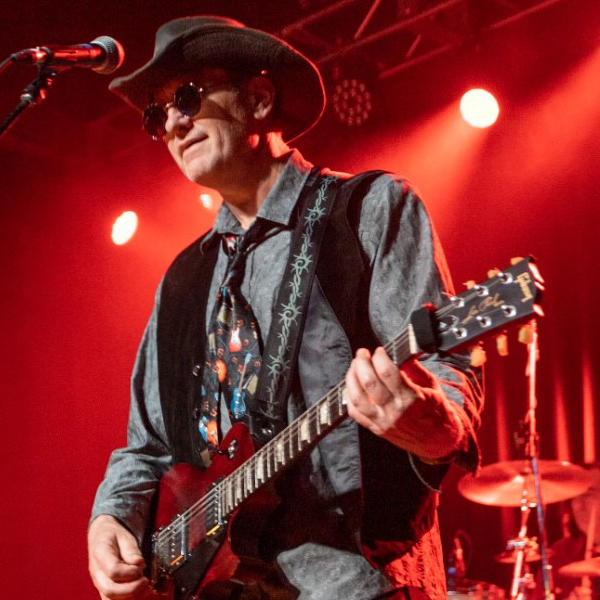 Andy Potter
Lead Guitar,
Vocals
Andy has a degree in music from the University of Miami. He began as a cruise ship musician in the 90's and has since performed with a variety of artists on some of the world's biggest stages. Highlights include shows at Radio City Music Hall in New York City, the Universal Amphitheater in Los Angeles, and the Auditorio Nacional in Mexico City.
Jim Stair
Keyboards,
Guitar,
Harmonica,
Vocals
Jim's musical roots extend back to the 60's and early 70's when he was heavily influenced by the great rock, Motown, and jazz artists. Jim was performing classical piano recitals by age 6 under the mentorship of his grandfather, a professional big-band drummer, and his mother, an accomplished classical pianist.
He was soon knocked off course when the Beatles phenomenon swept across America and electric guitar became the only cool instrument worth learning. Jim eventually found his way back to the keyboard in college, and after graduating, landed in Boston where he played in several successful rock and R&B bands while studying jazz at the New England Conservatory of Music. It was during these years that Jim developed his Hammond B3 and jazz/rock piano techniques.
Professional opportunities eventually took Jim to Silicon Valley, and then Austin, TX where he hooked up with country artist Darby Ledbetter while also playing with an originals funk rock band. Jim later landed in Las Vegas and played keyboards for a Pink Floyd tribute band until retiring from high tech in early March 2020 when he settled in Asheville to join the vibrant music scene.
Sam Vulopas
Drums,
Vocals
Sam has had a love of music since his childhood, growing up in a household where the stereo or radio was always playing. He started playing drums in 1968 on a Sears Blue Sparkle drum set, and has never stopped. Thankfully, his drum equipment has gotten better. He's played everything from progressive rock to classic rock to blues, constantly striving to improve.
After living in Pennsylvania, New Jersey, California, Oregon and Eastern North Carolina, Sam and his wife El found a new life in Asheville, moving to the area in 2017.
Media
Promo Reel
Don't Come Around Here No More
The Quarantined Session